Community Foundation Gray Bruce published his Vital Focus report on housing online at www.communityfoundationgreybruce.com
The report includes findings related to housing in Gray and Bruce Counties that address affordability and accessibility, equity, standard of living and well-being. The Vital Focus report on housing aims to spark conversation and broaden awareness of housing issues facing our community. The report integrates local data from a variety of sources and translates it into a readable and accessible format that tells the story of how Gray and Bruce counties measure up.
The report highlights stories of innovation and resilience through articles on community projects that directly address the impacts of the housing crisis.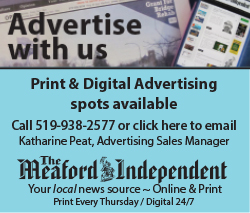 Main takeaways Vital Focus report on housing:
Gray County and Bruce County are popular locations for GTA migrants. Housing prices are rising more and more.

The housing crisis is not only a problem for people in economic difficulty. Workers who might traditionally be considered "middle class" are experiencing a lack of housing options.

Supports for the homeless or those in housing difficulty are inadequate.

Not everyone has the same equal access to affordable housing.

Partnerships are key to finding solutions. Governments, developers, social services and charities must work together to find solutions.
"This report comes at a time when housing is a priority for so many people facing challenges in our community. We hope that the human data and insights shared in this Vital Focus sparking conversations across the region," said Stuart Reid, CEO of the Foundation.