Michael Gove's January announcement that homebuilders will pay the £4billion siding repair bill triggered a two-month share price slump. But is it the overreaction of the City or a real fall in fortunes? Joey Gardiner Reporting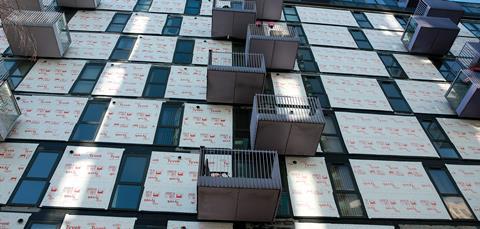 It's been a rollercoaster ride for a few years for UK residential developers, with the crash and then the unexpected – and prolonged – boom of the covid crisis. But we've reached a point where we can say with certainty that right now homebuilders aren't the flavor of the month. Not with politicians, not with siding activists – and certainly not with investors.
For despite a recent spate of corporate results showing some of the industry's best companies in good health, share prices of listed companies have fallen by a quarter since the start of the year. In total, nearly £11billion has been wiped off the market value of UK listed homebuilders in a determined sale, to the point that a number of them are now valued at a lower price than the value of the assets they own.
That's something, given that Taylor Wimpey last week announced an exceptional 157% increase in pre-tax profit and 54% revenue growth in its 2021 accounts – to give an example – while Persimmon said a pre-tax profit of almost £1bn, up 23%, on turnover of £3.6bn – to give another. Companies in the sector report long forward order books, huge cash reserves and continued strong trade demand.
…