Greater Boston municipalities have built more condos and apartments in recent years, according to a new report of the Boston Foundation.
This is rare good news in a region synonymous with high housing costs. The report found that cities and towns in the region issued more housing permits in 2021 than they have since 2005.
But, "we have a long way to go," said Luc Schuster, co-author of the report and director of Boston Indicators, a Boston Foundation research center. "Having said that, as a region, there has been a significant increase in housing production over the last five or six years, and in particular multi-family housing production."
Governor Charlie Baker's administration has increased pressure on state and local authorities to increase the housing stock. It provided grants and technical assistance to encourage towns and villages to build 135,000 additional units. The administration also ordered 175 communities to facilitate zoning around MBTA transit halts to allow more multi-family units – a move that sparked opposition among some residents.
Now for the bad news: despite efforts to build new units, there still aren't enough to keep up with demand. The prices of rents and houses have exploded. According to Harvard's Joint Center for Housing Studies, households now need a Income at least $181,254 to afford a median-priced home in Greater Boston.
The picture is not much better for tenants. According to the report, nearly half of renters in the region spend more than a third of their household income on housing. According to a government standard established in the 1980s, households that spend more than 30% of their income on housing are considered "cost overburdened".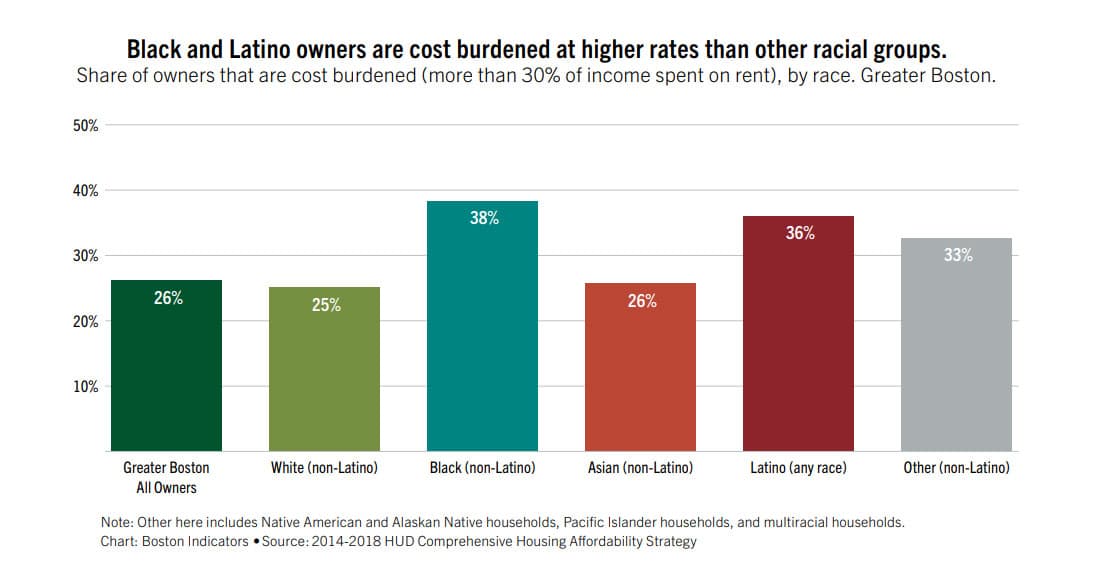 The consequences of the state's housing crisis are becoming more palpable, Schuster said. He thinks more and more people are leaving the state to work, raise families and pay taxes, in lower-cost states like New Hampshire or North Carolina. The Boston Foundation report found that fewer families with children live in Greater Boston today than a decade ago.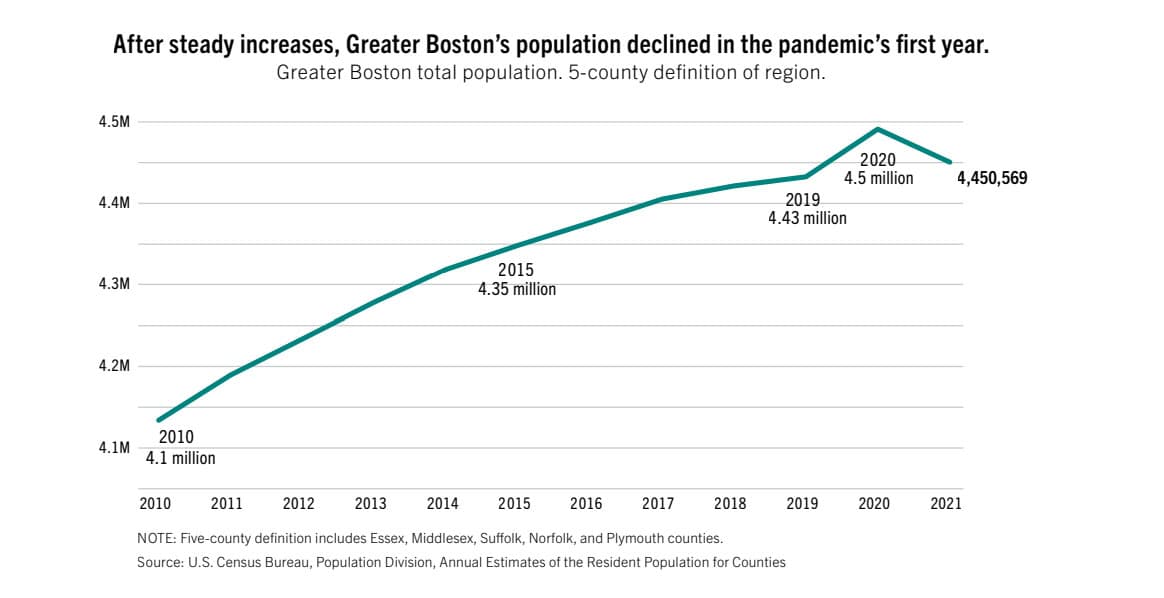 One of the main reasons supply hasn't kept up with demand, according to Schuster: Most Bostonians still idealize the single-family home.
"In the majority of land in Greater Boston today, it is against the law to build a modest two-unit duplex or the classic Boston triple-story the city is known for," Schuster said.
The shortage of multi-family units puts home ownership out of reach for many first-time home buyers, especially in Black and Latino communities. This contributes to a persistent wealth gap and persistent racial segregation in the region.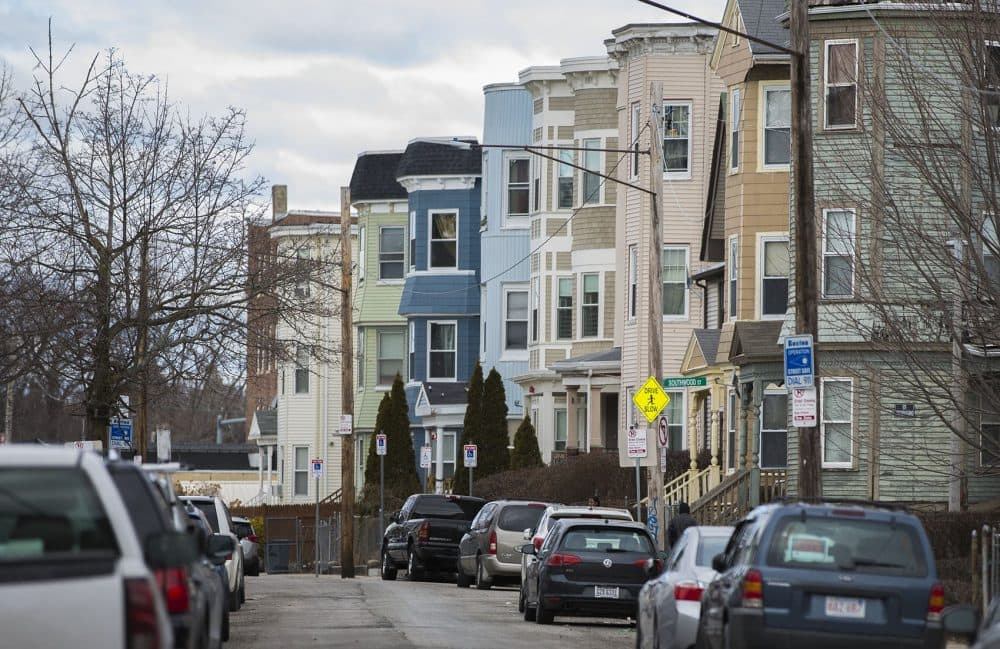 Despite growing racial diversity in Greater Boston, the majority of the region's black and Latino residents live in only a few cities. And those cities tend to have lower median household incomes, according to census data. A analysis from the University of California, Berkeley lists Boston as "highly segregated" and ranks it 24th out of 225 major metropolitan areas for racial segregation.
Many aspects of housing development in Massachusetts are governed by zoning rules, which are set by individual municipalities. Schuster said that had to change. He argues that a key strategy to alleviate the state's housing crisis is to have more housing policy emanate from the state level.
"A lot of [small communities] have chosen the path of congealing the picturesque character of their towns to the embers and resisting any idea that they should build more multi-family housing to contribute to the common needs of our region." Schuster said. "I think that's where you get the most inequitable results."