ELECTED members and officials from Limerick City and County Council are to form a special committee to look at what can be done locally to tackle the housing crisis.
At a specially convened meeting of the local authority last week, Sinn Féin councilor Sharon Benson proposed that the council should ask Housing Minister Darragh O'Brien to declare a housing emergency and use emergency powers to prohibit landlords from evicting tenants.
This was amended at the meeting to impose a moratorium on tenant evictions, which would be reviewed.
She told the meeting: "We have a multi-faceted emergency that affects people from all social classes. Our reliance on private rentals has come back to bite us.
"There are only 20 properties available for rent in Limerick today. There are 813 properties for rent across the state. In Limerick there are only two or three properties for rent, costing up to at €2,000 per month. This is not affordable for young families.
Sign up for the Limerick Post weekly newsletter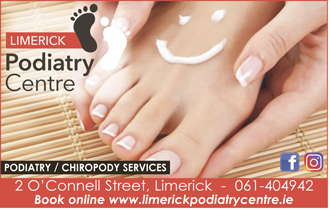 She said halting the evictions would allow time for consolidation and construction to take place.
Seconding the motion, Green Party councilor Sean Hartigan said there were "no options for tenants who are being evicted. Suspending evictions is a proven method of tackling homelessness. »
Labor Party councilor Conor Sheehan said there were currently 120 short-term rentals available in Limerick through Airbnb which "excludes ordinary people from the rental market". "
"There needs to be more support for busy middle workers who feel like they're paying for everything and getting nothing in return."
Fine Gael adviser John Sheahan said 'supply is where the problem is' and, welcoming Cllr Benson's motion, he said it was 'breathtaking to see how this has multiplied ".
But he warned there should be a "middle ground, in terms of banning evictions to avoid rewarding bad tenants." If so, the owners will simply walk away.
His party colleague Cllr Liam Galvin proposed, and members agreed, that a task force be set up, including all parties "to find out what is wrong with our own local authority.
"The housing situation is a failure for all of us," he added.
A number of councilors raised the issue of protecting landlords who could not evict non-paying or troublesome tenants or regain control of their properties to sell or move in.
After a break, members agreed to amend the original motion to call for a moratorium, similar to that used during Covid.