Last year's NSW budget revealed that the state's housing shortage had all but disappeared thanks to the slump in immigration:
Building approvals are now well ahead of the trend of the population, which is depressed due to the lack of immigration. This suggests a potential near-term excess supply relative to underlying housing demand (Figure 2.13).
However, the NSW Intergenerational Report warned that housing shortages would reappear once the 'Greater Australia' mass immigration policy resumes. Specifically, the IGR stated that "Net outward migration is expected to return to positive levels in 2023, before returning to pre-COVID-19 levels towards the end of this decade". As a result, "net migration is expected to contribute 2.0 million people to the NSW population" over the projection period until 2061, which "will need 1.7 million additional homes for a growing population, equivalent to one new home for every two existing homes".
Yesterday, The HMS reported that housing supply in NSW will fall well short of population growth, with all but one of Sydney's councils poised to miss their housing targets:
Just nine Sydney council areas are expected to build more homes in the next five years than they have in the past five – and only one by a significant number – underlining the continuing supply drought which is contributing to the city's housing affordability crisis…

Data from the State Government's Urban Development Program shows that 181,000 new homes have been built in Greater Sydney over the past five years, led by Parramatta (18,016), Blacktown (17,761) and the City of Sydney (15,384).

The government's medium-growth scenario predicts that 151,000 new homes will be built over the next five years, well below the 50,000 a year needed to meet demand – not to mention the long-term shortfall of 100,000 homes identified by the Treasury in 2016…
Let's get back to basics here. Sydney's, and even Australia's, "housing shortage" could be solved for good with the stroke of a pen by the federal government. All it needs to do is bring immigration back to historic pre-2005 levels. It would also negate the need to raze our high-density suburbs.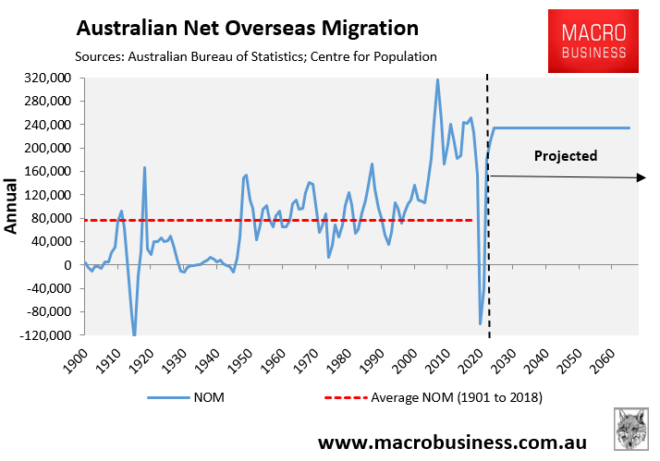 Any housing shortage problem is really a problem of excessive immigration.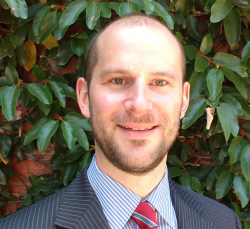 Latest articles from Unconventional Economist
(see everything)